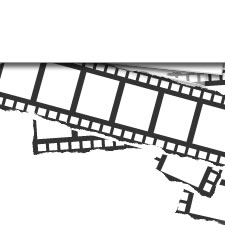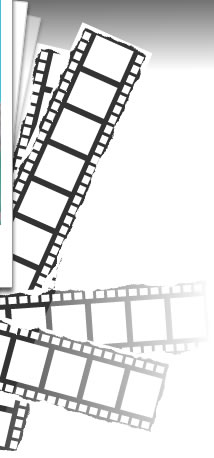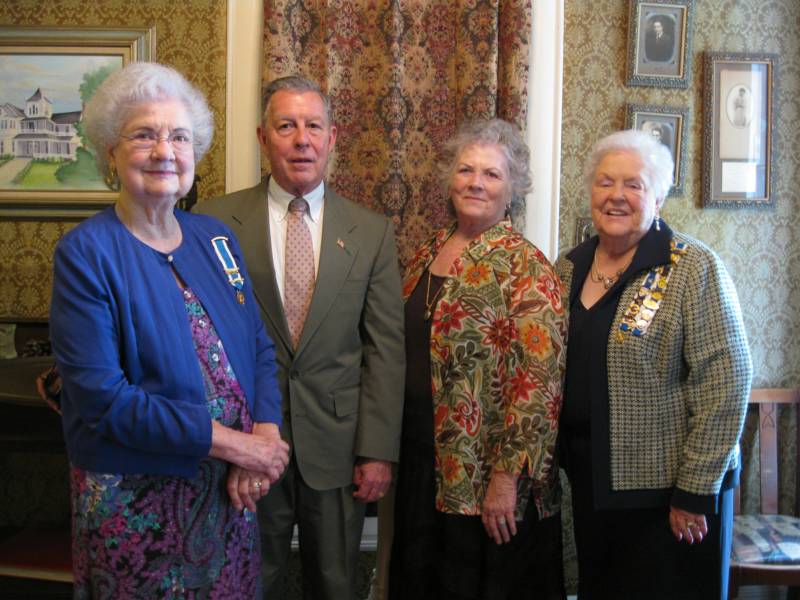 History Talks are part of our CCHC Mission. After presenting the program, Jim Cromwell poses with local members of the county DAR organization.
Activities and services are discussed below:
The Cherokee County Historical Commission members work diligently in the following ways by (1) assisting cemetery associations in applying for historical cemeteries and gaining historical cemetery markers, ( 2) recording and submitting oral histories of Veterans to the Library of Congress as well as recording oral & video histories of local county stories. (3) scanning, collecting, and preserving historical photographs and displaying these images at various settings throughout the county, (4) supporting Junior Historian groups at New Summerfield and Rusk, (5) providing historical tour maps, (6) operating a speakers' bureau, and (7) providing historical consultation, (8) preparing historical displays for CCHC office window.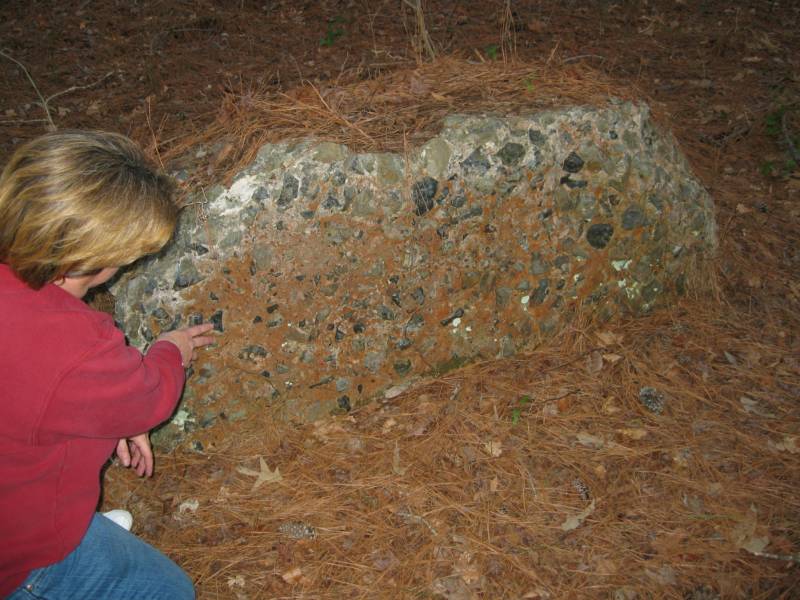 Members of CCHC Explore Interests Relevant to County History
Bindi Caveness, on left, acts as tour guide for member Deborah Burkett as they explore New Birmingham, once called the 'Iron queen of the Southwest' was a short lived industrial town near Rusk, Texas in Cherokee County.
CCHC member Kevin Stingley is
considered the resident expert on all things related to New Birmingham. Kevin has provided valuble historical information for researchers interested in this amazing part of Cherokee County History. Kevin is also Director of the Hertiage Center of Cherokee County. If you haven't visited this wonderful museum, please do so. Kevin has a large and varied New Birmingham display that you don't want to miss! The Hertiage Center is located at 208 S. Henderson Street, Rusk, Texas. Open Saturday 10-5 and Sunday afternoon 1-5.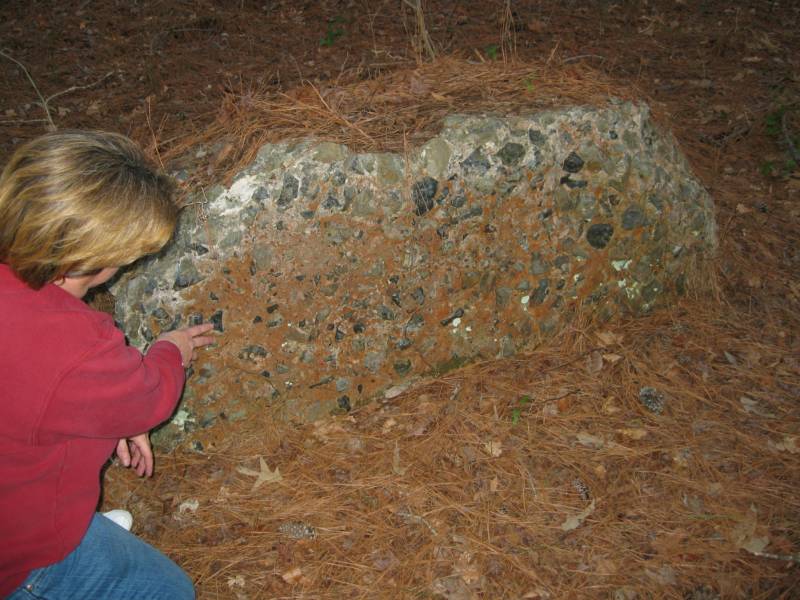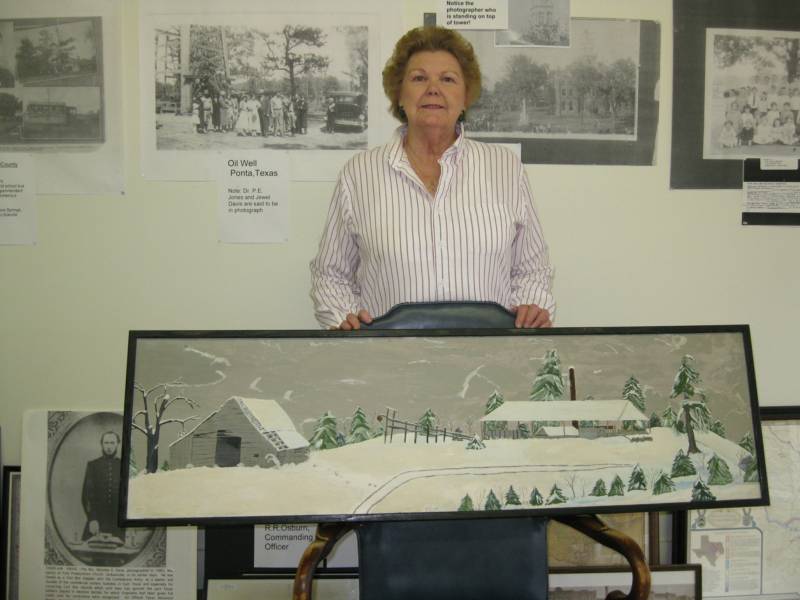 Monthly CCHC Window Displays Offer Citizens a Chance to View History of County! Above is Butch Guy Holcomb with a painted board from the Holcomb Mill which was part of a CCHC office window display. This winter scene of the Old Holcomb Mill was painted by Audrie Hendrick for Norene Holcomb who then gave it to her husband, Harvey who ran the mill in the Bulah community near Rusk.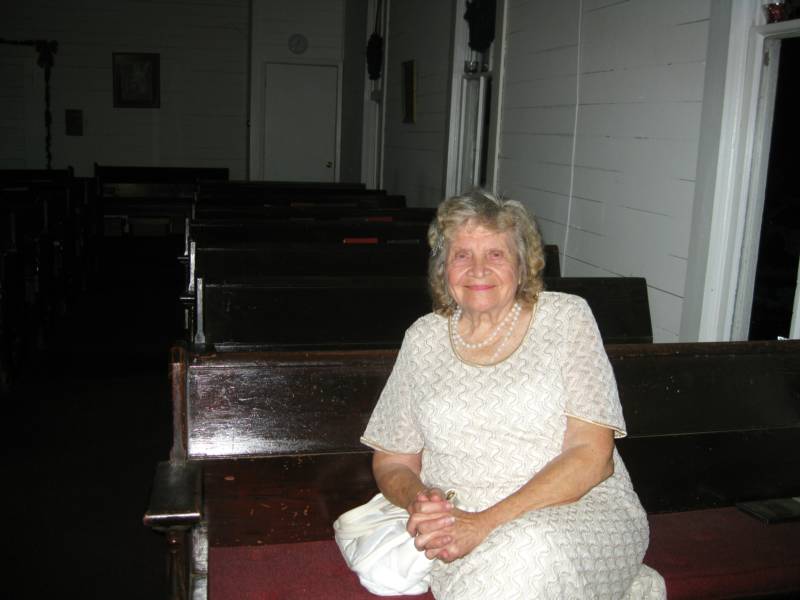 Audrie Hendrick
Cherokee County Artist
Audrie Hendrick was introduced to Deborah Burkett by Butch Holcomb. The occassion was the annual candlelight Christmas service at Adams Chapel. Deborah conducted an oral history video with Audrie that evening. Such a wealth of information for our archives! Audrie shared much about her work career which started in the cotton fields and her talent as an artist in Cherokee County.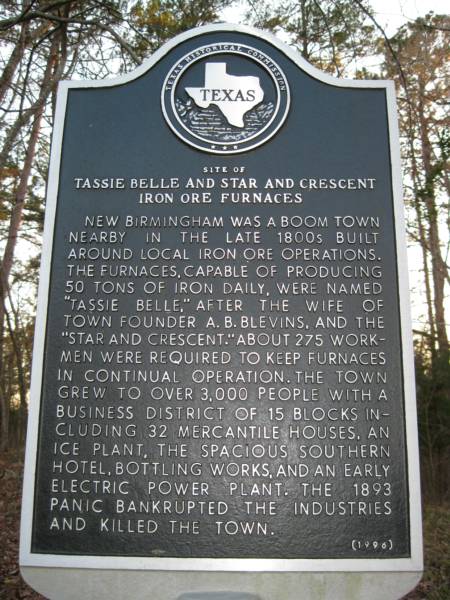 State Historical marker at site of New Birmingham, one of the many historical markers in Cherokee County erected by CCHC.
Bindi Caveness at New Birmingham site.