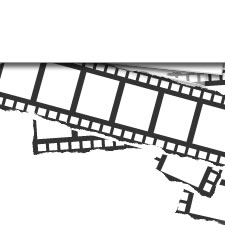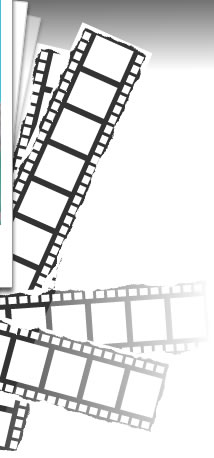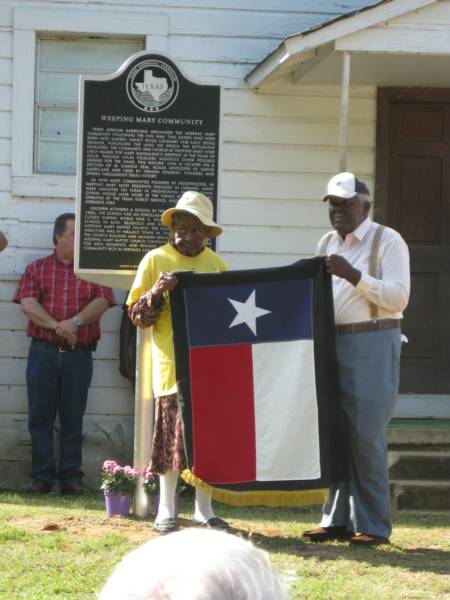 Unveiling of the Marker, Weeping Mary
William Skinner and Cynthia Thacker, both residents of Weeping Mary. September 26, 2009
Above members of the Weeping Mary Community enjoy the dedication.
Seen Below later, in the event the Benediction was conducted by Deacons: J.L. Skinner, G.W. Parker, J.B. Moore, David Washington, R.L. Ross, Jr. and Jamie Lee Glenn.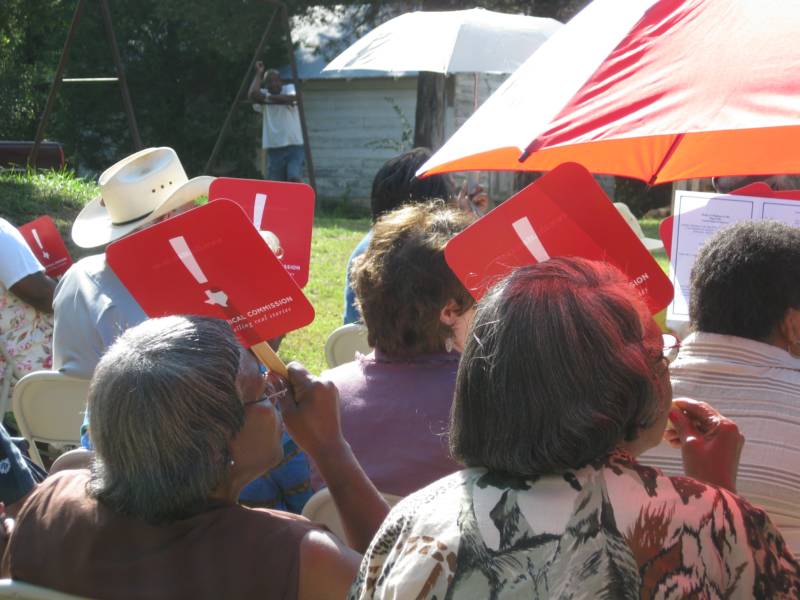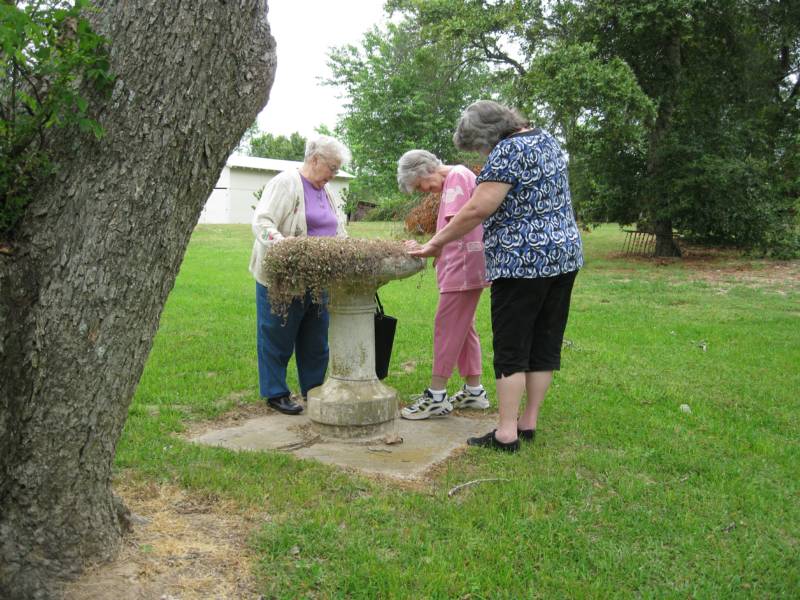 Simpson Springs Today
Seen in the photo on the right is Mary Taylor (left), Virginia Simpson (center) and Virginia's daughter, Tashia, as they examine the Fountain of Simpson Springs. More on this interesting discovery soon!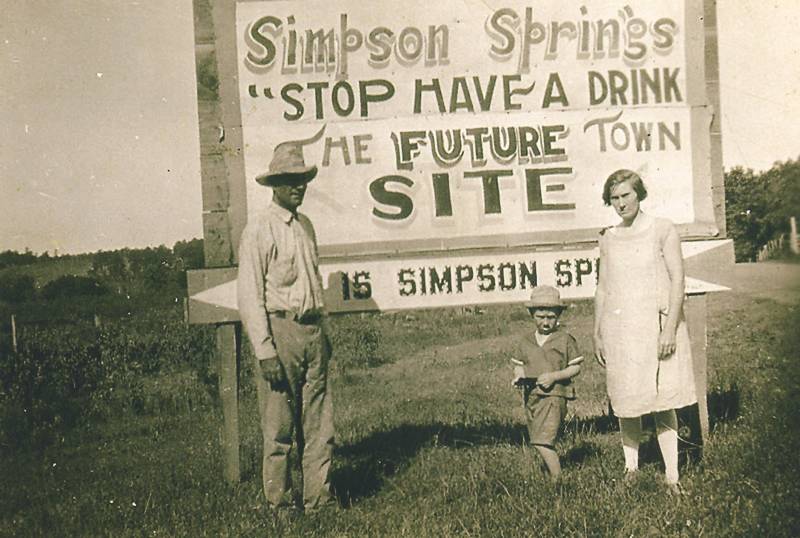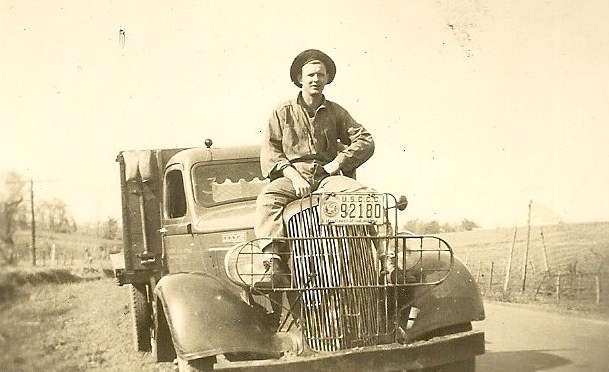 Courthouse Photo Preservation Project. A year in the making this project culminated in many historical images hung on the wall of the Cherokee County Courthouse, some are 11 x 14 matted and framed photographs while others are large 20 x 24 canvases. Private funds were raised for the project. District Judge Bascom Bentley III speared headed this effort; his committee was conprised of Jacksonville lawyer Ricky Richards, County Judge Chris Davis and CCHC member Dr. Deborah Burkett. Topics of images included churches and baptism, schools, veterans, CCC Camps, libraries, businesses, peace officers and old images of the Cherokee County Courthouse. (see one such photo below).
Part of this project also includes a newly installed bulletin board with a rotating display. Each month a different topic is represented in old photos and text. These exhibits have created much buzz and as a result many citizens of the county have shared their collections with the historical commission.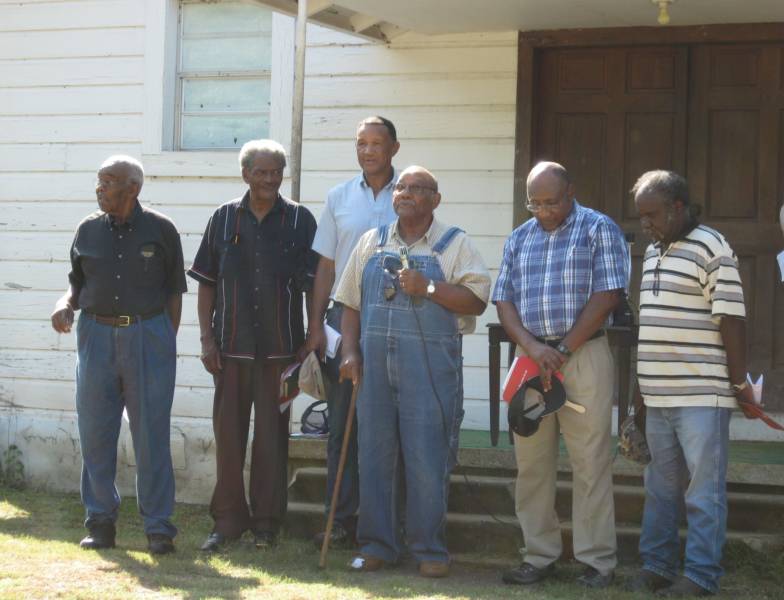 Bill T Ross, Mixon, Texas, Civilian Conservation Corps (CCC)
America was in the grip of the Great Depression when Franklin Delano Roosevelt was inaugurated in1933. The CCC was designed to provide relief for young men who had a hard time finding jobs. The typical CCC enrollee was a U.S. citizen, unmarried, unemployed male, 18–20 years of age. Of their pay, which was $30 a month, $25 went to their parents. Nationwide nearly 3 billion trees were planted; more than 800 parks were constructed. There were two CCC Camps in Cherokee County, one near Maydelle; the other in west Jacksonville.
Courthouse Bulletin Board for Aug 2012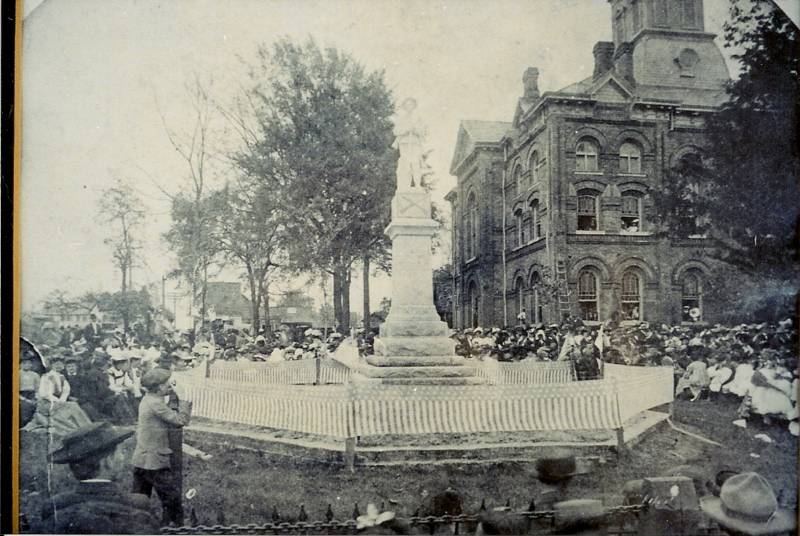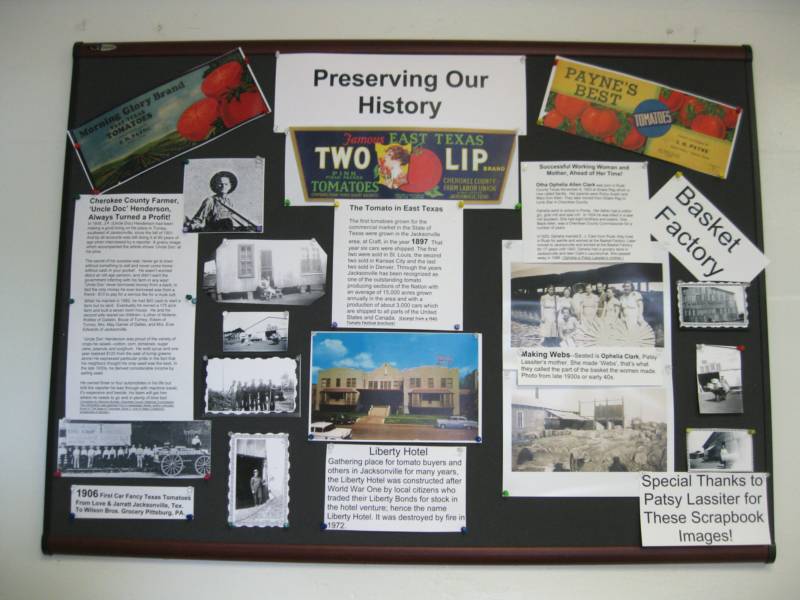 Courthouse Bulletin Board celebrating the "Tomato" in Cherokee County. Special Thanks to Patsy Lassiter for the images which were scanned from her mother's scrapbook.
If you have photos and stories related to Cherokee County you would like to share please contact our office. See the "Contact Us" section of our Website.
Cherokee County Courthouse
CCC Photograph from Ross Family Collection.
Historical Markers Require Project Committees
Future Town Site to be established near Jacksonville, Texas. Photo below from Virginia Simpson's collection.